Pacific Crest Trail 2013
I first hiked the Pacific Crest Trail over the course of 1994 and 1996, then I hiked the whole thing in one go in 2013. During the latter hike I kept this website updated as I progressed up the trail. I still have about 45 hours of video to edit, but in the meantime there is a lot for you to look at here. Over the course of the 168 days I wrote 138,734 words and put 13,644 photos on this website.
April 16th, 2013
day-0_pulling-a-ramones-and-leave-home
California
:
Pulling a Ramones and "Leave Home"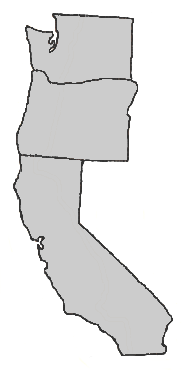 Woke up and today was the day to leave. I flew to San Diego in the afternoon where Brick Robbins picked me up from the airport. We had a couple beers and called it a night.